While this day also consisted of shopping around Bugis, I did not get to take that much photos of the place. However, on our way to see the Merlion, we passed by this beautiful bridge by the Singapore River called the Cavenagh Bridge.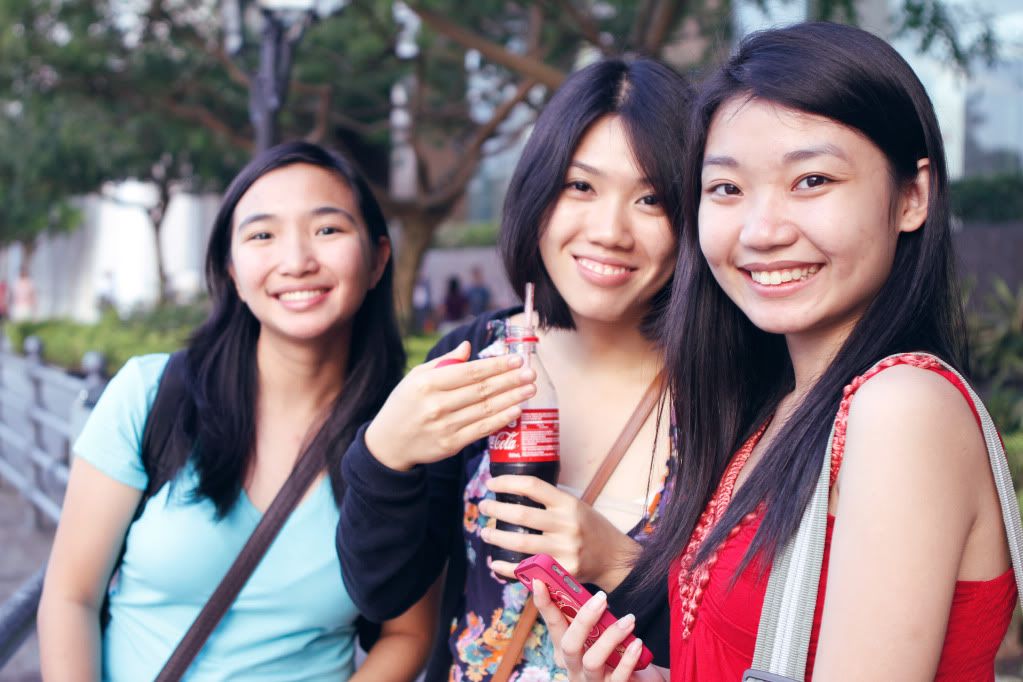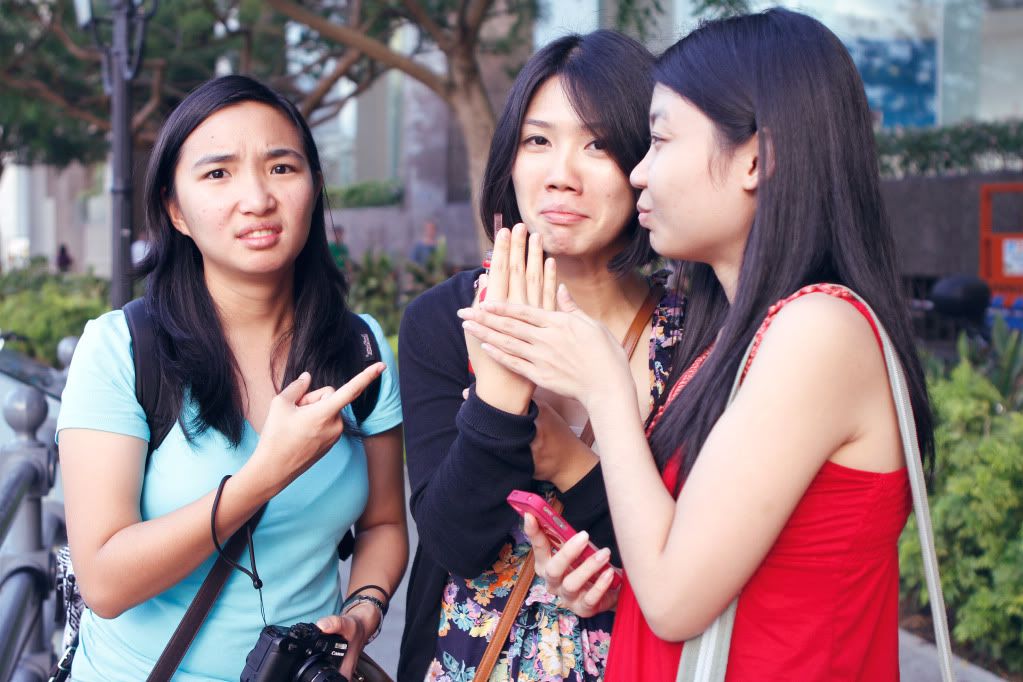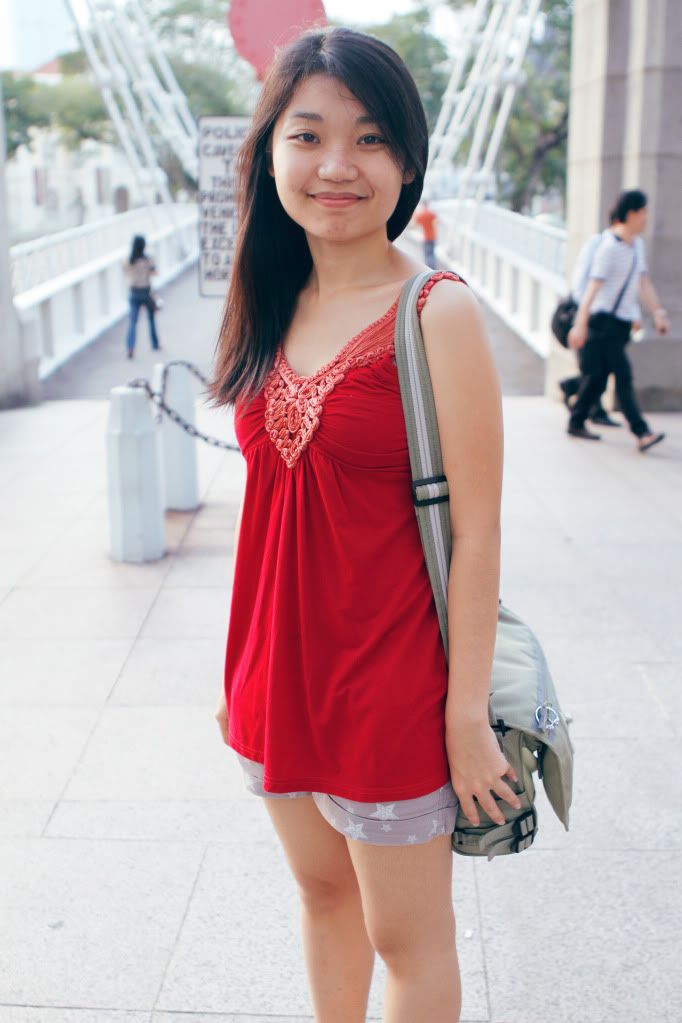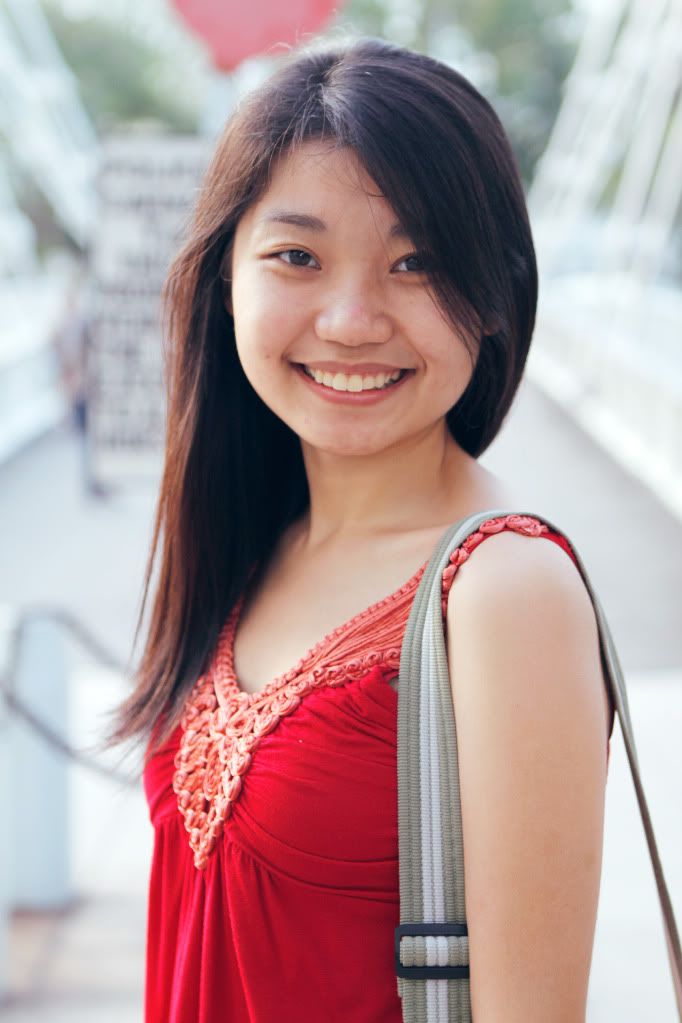 After a whole lot of picture taking opportunities by and with the Merlion, we headed back to Orchard Road to buy last minute things and to have dinner. We decided on
Jones the Grocer
inside the
Mandarin Gallery
. While the food may have been pricey, the highly appetizing and flavorful food was well worth our money.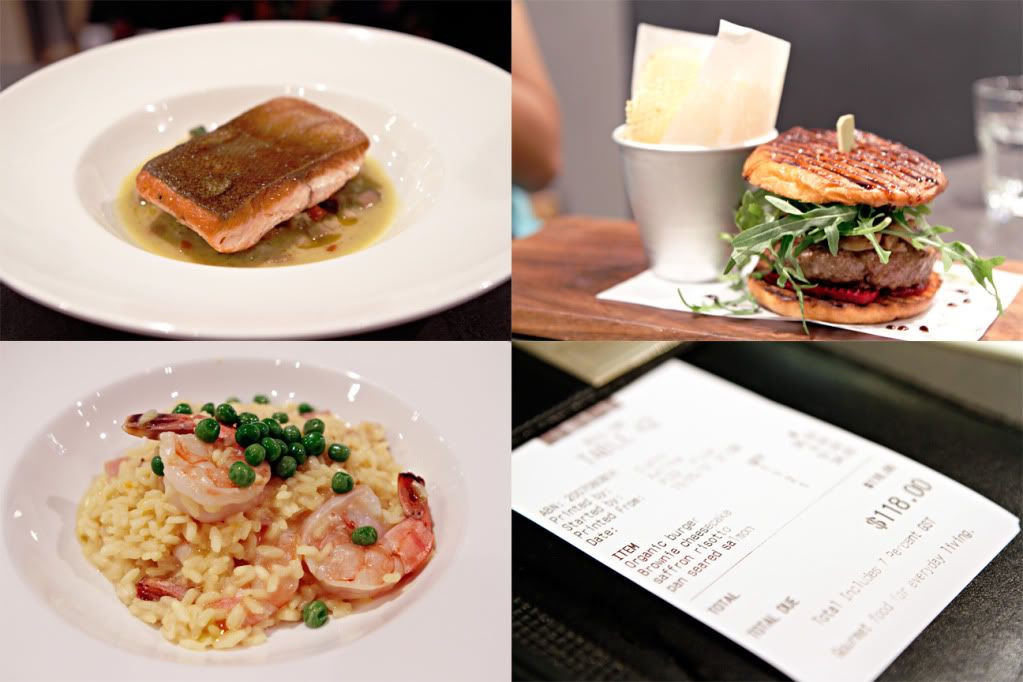 Chris and I ordered the same saffron risotto with prawns :) Also glad to say we finished all of our dishes!
We ended the night at
Marina Bay Sands
, where we caught the last exhibition of the lights show. I highly recommend watching it! The effects and how everything was pieced and timed together was just fantastic! I was able to record a video of the first half, so I'll probably post that up in another entry. :)
So that ends the three-part recollection of the best summer trip I've ever had with my friends!
Can't wait for our next adventure!